KIM YEONAH
March, 2014: Graduated from the Faculty of Psychology / Korea
After attending Japanese language school for 2 years, and hearing from my Japanese teacher that another Korean, Mimi Kim, was attending Surugadai University, I entered their psychology department.
I remember being very uneasy at first because I had never heard of Surugadai University, but I felt very relaxed there and was able to work hard at my studies for four years.
Surugadai has a complete study abroad program and I was able to discover new things about myself while doing a short-term study abroad program in Germany while attending the university. Thanks to them, I was able to become friends with some German exchange students who had come to the university, and even after graduating we have kept in touch through letters and are close friends.
Furthermore, Surugadai has a program linked to the local region, "Machi Pro"(energetic projects in the community). Through a part of this program, the "Foreign Language Chatting Area", I was able to do cultural exchanges with people from the cities of Iruma and Hanno, in which I was able to teach them some Korean language and culture. Seeing that they understood my Japanese made me very happy and gave me confidence. To all of those who want to study abroad in Japan, I urge you to experience the complete campus life that Surugadai University has to offer.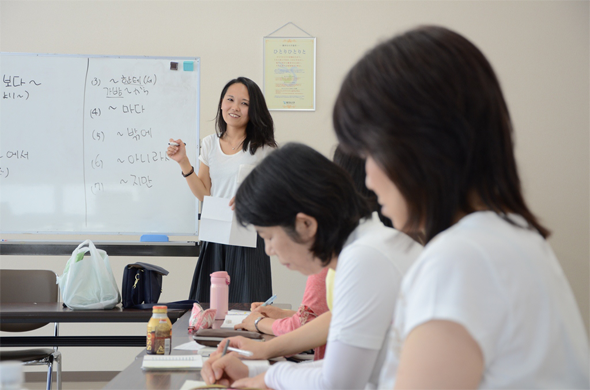 Yona Kim teaching Korean at the "Foreign Language Chatting Area" even after graduating.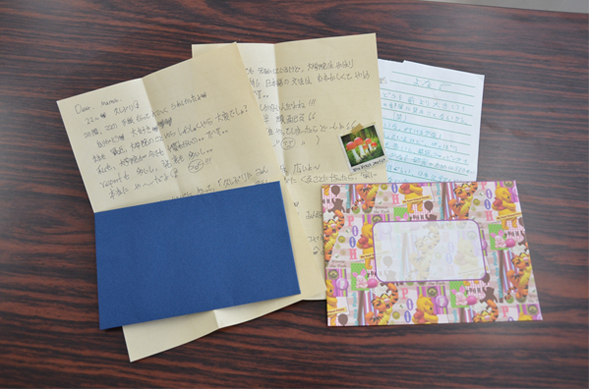 Her exchanging letters with a German exchange student, which she continues to do even now.

SHERPA FURWA
Graduate School of Integral Policy–First Year / Nepal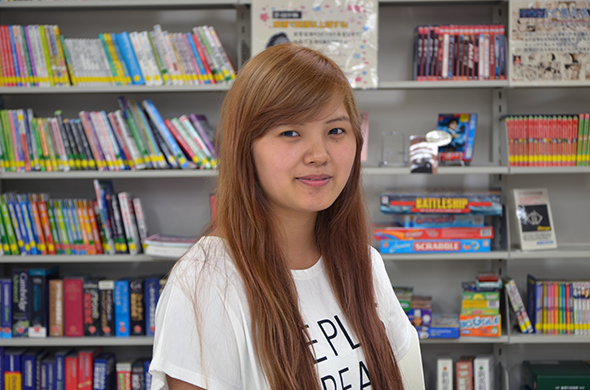 I transferred to Surugadai University in the third year. I chose to study in Japan because in the future I wanted to help with the travel agency that my father runs. The customers of my father's travel agency are mostly Japanese. I thought that I would be able to help the company if I studied Japanese and so I chose to study abroad.
Before starting university, I was studying tourism at Sundai Travel & Hotel College. Surugadai University has an enrollment referral system for its affiliated schools, making it possible to transfer to all academic departments. I transferred to Surugadai University during my limited time as an international student. I was very glad to graduate in two years.
Now I am studying Tourism Studies in graduate school. I am learning more technical content, building on the knowledge gained in vocational school and college.
The staff and faculty are very serious and dedicated in helping us, who don't know anything about living in Japan, to adjust to our new lives, and in listening to our questions and concerns about enrollment. Everyone should enjoy their study in Japan with passion! If someone is considering studying in Japan, I would urge them to work up the courage to take that first step forward.

YANG SHUAI
Faculty of Economics—Fourth Year / China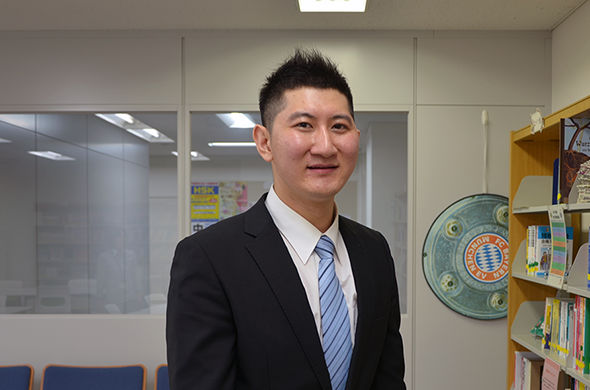 I was very worried about my path in college. Then, my teacher gave me a pamphlet for Surugadai University. The principle of "Aijo Education" caught my interest and I decided to enroll at Surugadai University.
I was unsure about a lot of things before enrolling, but I believe that being at this university was the biggest turning point of my life. This is because the classes are at a very high level, and there are many studious and knowledgeable students. Because of this, classes are interesting, and it is possible to gain much information from them. Also, because of the strong career support for finding employment, I was able to receive a job offer from a company where I want to work.
The good thing about studying in Japan was that making that first step expanded my world. Since coming to Japan, I learned about Japan, made friends from many countries, and grew as a person.
I am leading a fulfilling student life; between school, part-time work, and job hunting, the days are very busy, but I am surrounded by kind teachers and many friends. After graduating, I will work hard to contribute to society.
International students say that Surugadai University is far, but I think it is the closest distance to realize your dreams. Don't forget your dreams, believe in your strength and the strength of the university and create a grand life!